2022 Hyundai Elantra N : Born On The Track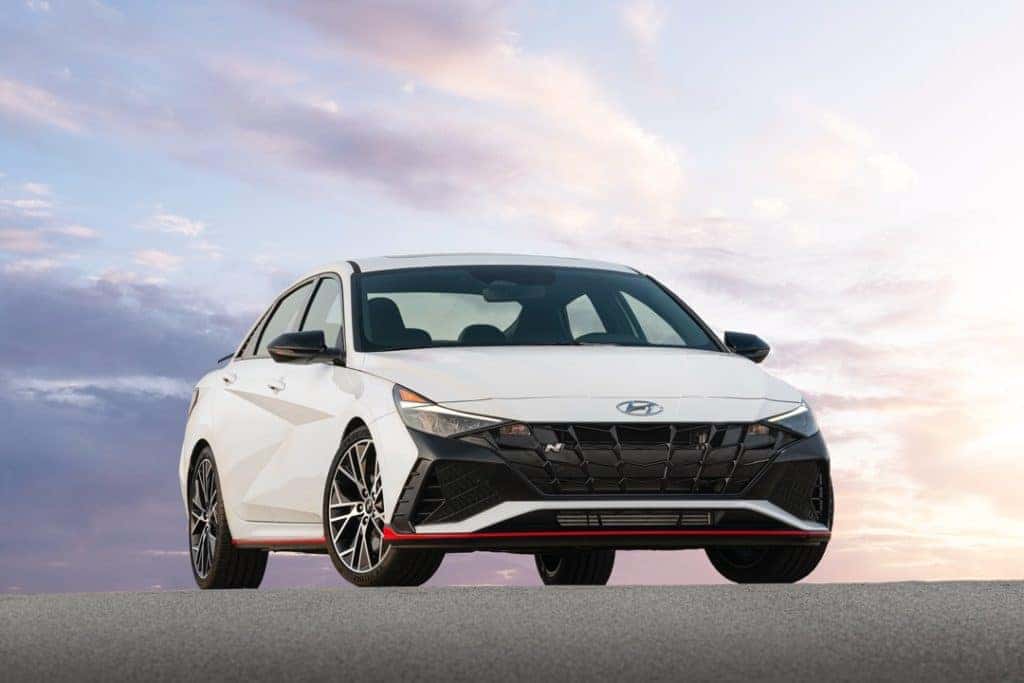 It was born on the track. It scored plenty of victories this season in the IMSA Michelin Pilot Challenge TCR class.
Now, it is ready for the street. The streets of South Central Minnesota are ready for the challenge.
The 2022 Hyundai Elantra N is the next chapter in the N Performance story. It is also the next chapter in the story of the reigning North American Car of The Year.
This is no mere Elantra. It is an elevated experience that will engage enthusiasts, while delivering on practical everyday driving.
It all starts underneath the hood. The 2.0-liter turbocharged, direct injected four-cylinder engine offers 276 horsepower and 289 pound-feet of torque. Available with either a six-speed manual transmission or an eight-speed wet dual-clutch transmission. This engine is designed for maximum power at higher revs, while giving you the option to raise the performance bar even higher. Overboost is available on DCT models with the N shift modes – N Grin, N Power, and N Track Sense.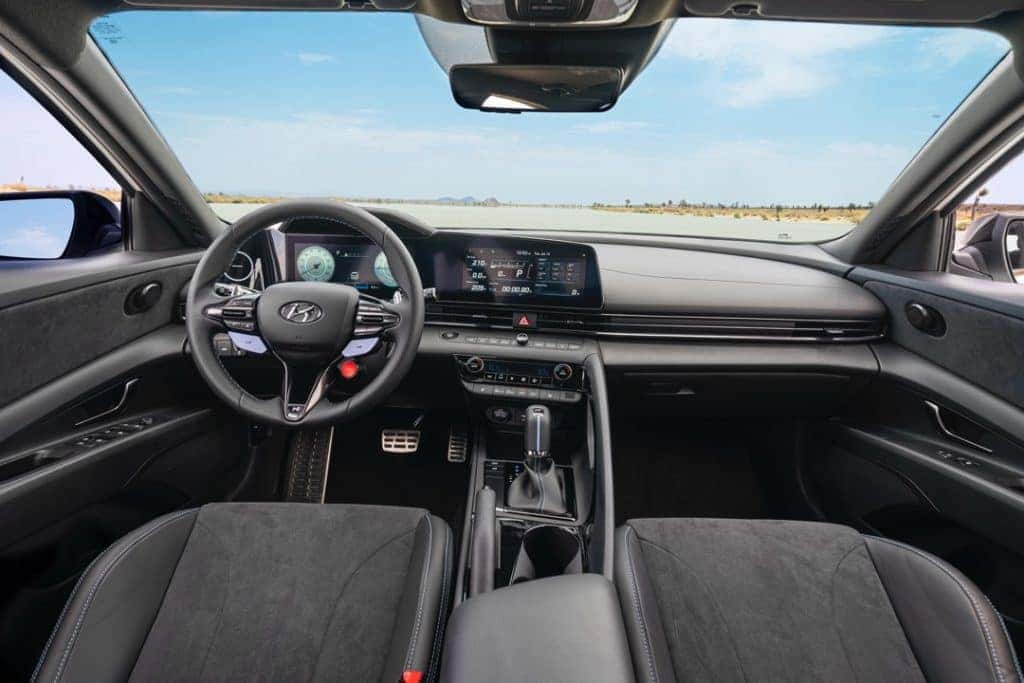 Where the Elantra N will shine is in its driving dynamics package. Larger brake rotors, an integrated drive axle, enhanced suspension and steering systems, a rear strut tie-bar, and Michelin Pilot Sport 4S tires combine to bring what Hyundai has learned from Namyang and the Nurburgring down to this car.
To entice you to drive like a Hyundai race driver, the available track-inspired N Light Sport seats hug you in behind the wheel. A customizable digital instrument binnacle informs you of your speed and other readouts when you are twisting your Elantra N along those Minnesota River Valley roads. The infotainment screen has been customized for the Elantra N with additional performance screens giving you oil, coolant, torque, and turbo boost information, as well as lap speed and performance mapping.
One cannot ignore the Elantra N without its N badge. Not to mention its driver helmet-inspired front grille, red accents on the front clip and side valance, and rear spoiler that distinguishes the Elantra N from all other models.
In all, this high-performance sedan is designed for more personalization towards a driver-focused experience. That is what the 2022 Hyundai Elantra N is all about.
The 2022 Hyundai Elantra N is now available to order with deliveries marked for the 2022 model year. Contact us at Hyundai of Mankato to reserve your Elantra N, and, remember to "never just drive."