Four Very Important Things To Know About The 2022 Hyundai Santa Cruz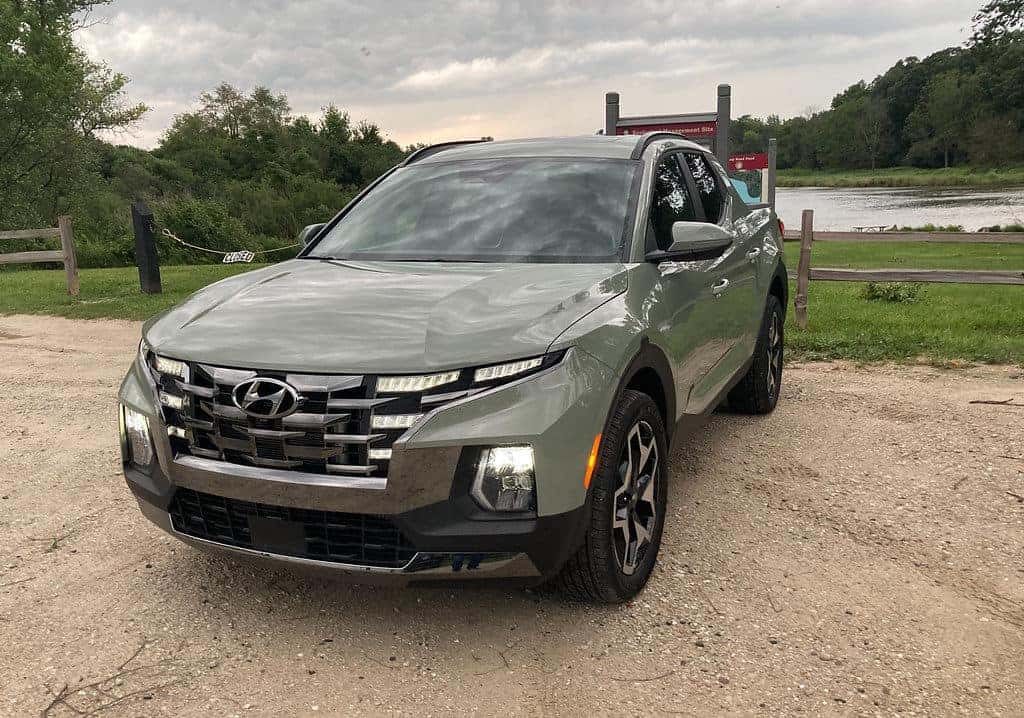 The 2022 Hyundai Santa Cruz will be arriving soon to Hyundai of Mankato. Our new Sports Adventure Vehicle is designed to do more than any vehicle you have even seen from us. From the open bed to comfortable four-door seating, and the availability of all-wheel drive and a powerful turbocharged engine just scratches the surface when it comes to this fun new vehicle.
We would like to tell you four very important things we love about the Hyundai Santa Cruz that we hope you will also find you might like, too!
THE OPEN BED: This 52.1-inch-long bed is very useful for many things. If you do not need the bed open, you can slide the tonneau cover closed for more security. There is also an underbed storage that can be used to hide items or to be filled up with a few beverages and ice to cool them down. You can drain the storage space through a drain plug.
HOW MUCH CAN YOU CARRY – AND TOW? Did you know that the Santa Cruz SEL Premium and Limited can tow up to 5,000 pounds?  Plus, these models are also rated for payload in the open bed up to 1,609 pounds? Even better, the Santa Cruz SE and SEL can carry more – about 1,753 pounds in payload! That is better than some larger pickup trucks. Not bad for a Sports Adventure Vehicle!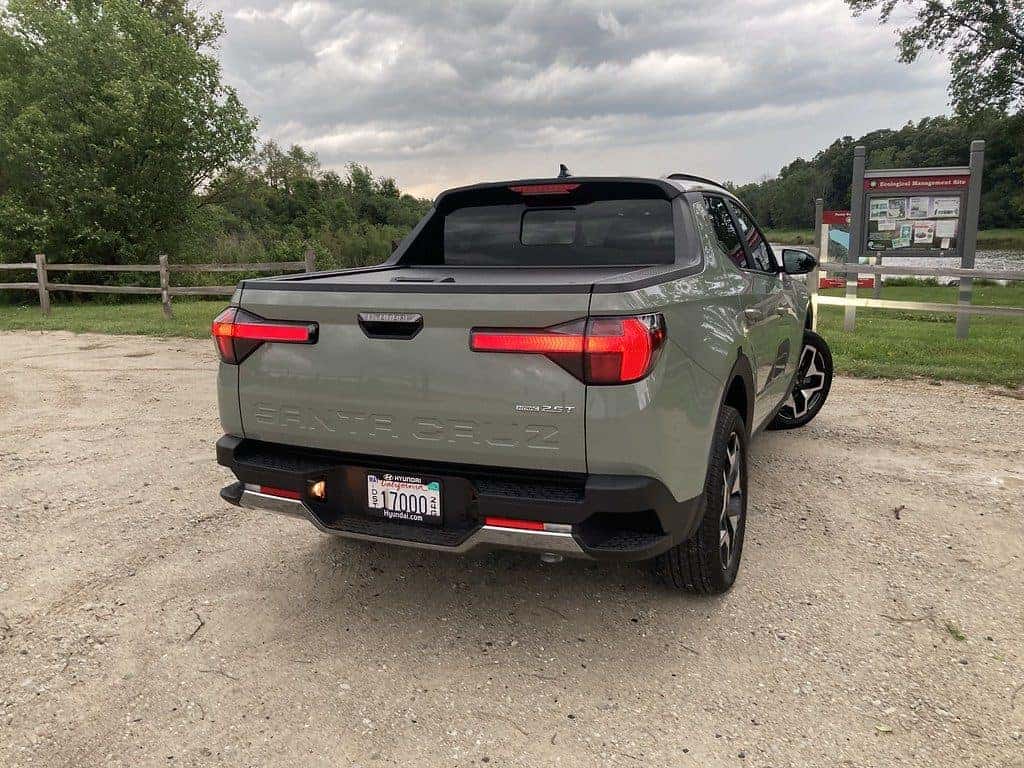 YOUR CHOICE IN PERFORMANCE: The Santa Cruz SE and SEL are powered by a 191-horsepower 2.5-liter four-cylinder engine available with front- or all-wheel drive. If you get the SEL Premium or Limited model, they will be powered by a 281-horsepower turbocharged 2.5-liter four-cylinder engine. That engine also has 311 pound-feet of torque. That is the kind of power you feel in your seat when you smash the throttle. This engine only comes with all-wheel-drive. Either way, you have the power to do everything in your Santa Cruz all year long.
THIS IS A TRUCK? Yes, but no, that is why we call it a Sports Adventure Vehicle. Most of all, what you will notice is when you step inside.  Santa Cruz doesn't look or feel like any truck before it.  We've taken the best of our cars and crossovers like the all new Sonata and Tucson, and given you an interior to match.  Large infotainment, wireless Apple CarPlay® and Android Auto™ and radar cruise control are just some of the technologies available.
These are just a few things that make the Santa Cruz different from anything Hyundai of Mankato has ever offered. Want to find out more about what makes Santa Cruz fun and unique? Contact us to get your order for one soon. You will be surprised by what this can do around here in South Central Minnesota.