Hyundai Extends Racing Footprint, Eyes Championship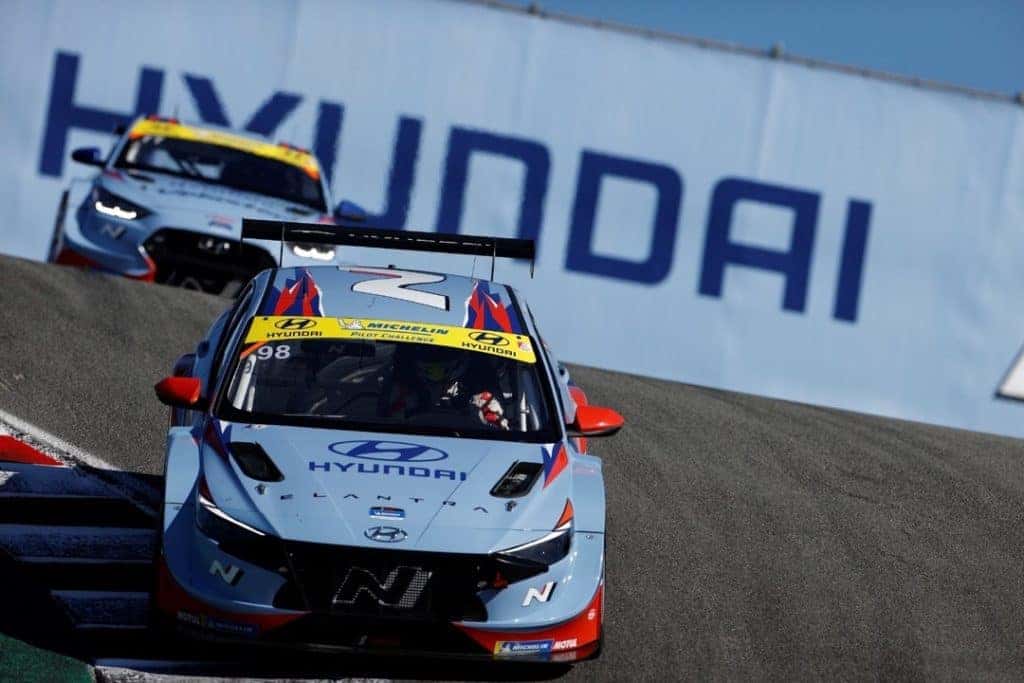 With a reputation for dominance with a championship to defend, Hyundai and Bryan Herta Autosport swept the podium in an important class win at the famous Laguna Seca road circuit.
In this year's Hyundai Monterey Sports Car Championship, the #33 Elantra N TCR took the class victory with Harry Gottsacker and Mark Wilkins behind the wheel. They made a pass on teammate Parker Chase in the #98 Elantra N TCR. Chase and his co-driver Ryan Norman finished second.
Rounding out the podium at Laguna Seca was Taylor Hagler and Michael Lewis in the #77 Veloster N TCR. Hagler and Lewis extended their class championship points lead with their third place finish.
The stage moved from west to east as the Michelin Pilot Challenge shifted their focus on Virginia International Raceway. VIR is not just one of the most beautiful road courses in the country, it presents the challenge of speedier sections with lower elevations than Laguna Seca. The Bryan Herta Autosport Hyundai teams were prepared to extend their dominance in the TCR class in this penultimate race of the season.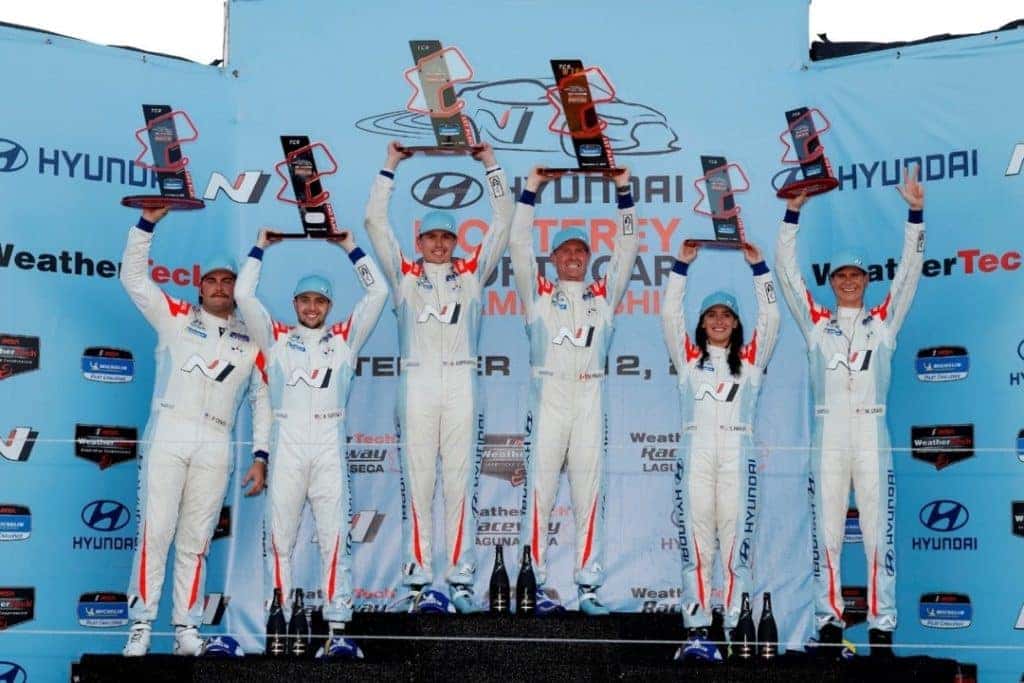 In the end, Hagler and Lewis finished fifth in the class at VIR, extending their class championship points lead. However, the #54 Universal Coating Hyundai Veloster N driven by Stephen Simpson and Michael Johnson took second place at the race, joined by Gottsacker and Wilkins in third.
Overall, Hyundai continued to dominate the TCR class in 2021. They are currently in the lead in the manufacturer's standings with just one more race left in the Michelin Pilot Challenge schedule. Road Atlanta will host the Fox Factory 120 on Friday, November 12.
In the meantime, Hyundai entered in the Touring Car America championship at Indianapolis Motor Speedway with a new racing variant of the Elantra N. Hagler will be driving the #77 Elantra N at the Brickyard as the Hyundai Customer Racing Support Program expands into other similar racing ventures.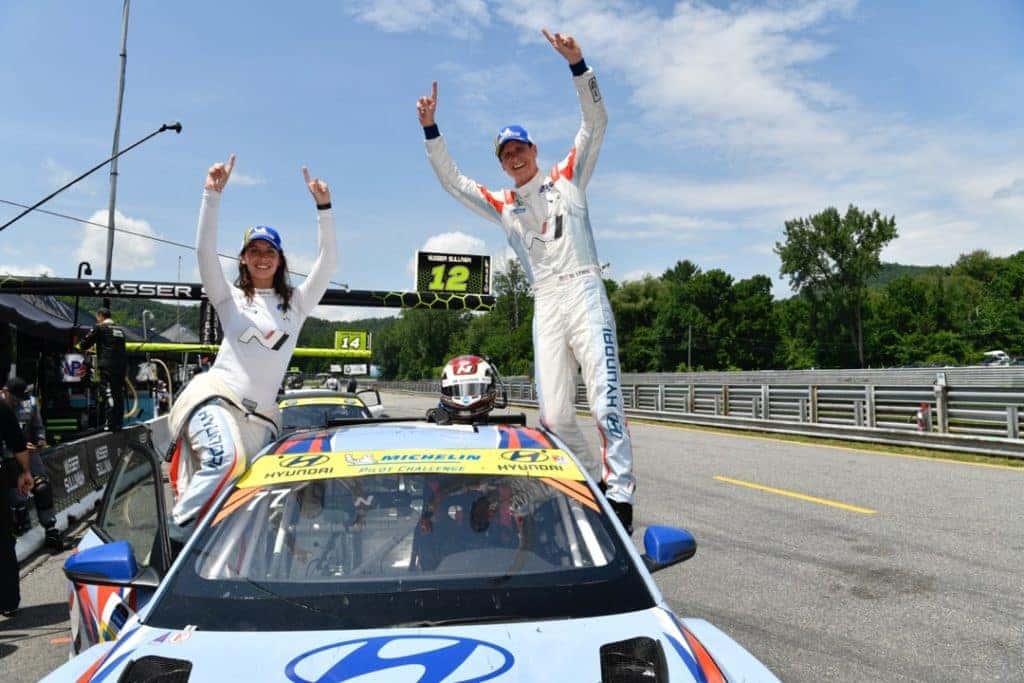 With every race, the Hyundai Elantra N and Veloster N takes what is experienced on the track to the road. Though you might not go as fast as the professional drivers, there are plenty of roads to see how these N performance models handle the turns along the Minnesota River, as well as keep the pace on the highway.
Contact us at Hyundai of Mankato to order your Elantra N or Veloster N today! Rev up your inner racer with an N performance car!