Hyundai Hybrid Reliability Based on Consumer Reports

Hybrids cost more to make than conventional gas engine cars but they last longer, cost less to maintain and are much more fuel efficient. They are affordable too. It uses regenerative braking to charge energy back into the electric system only using gas when needed. These brakes last longer than a purely gas engine car. They don't have to work as hard. This adds up to great mileage and low emissions. Short trips may only require electricity while long trips, hill climbs or quick acceleration would require the gas to kick in. Hybrid car batteries are required to last at least eight years or 100,000 miles.
More for the money
Hyundai Hybrids offer plenty for the price as an SUV or Sedan. Safety features included as standard are offered as optional in other car brands. Hyundai Hybrids tend to be strong in a lot of areas. Consumer Reports put cars through 50 evaluations, based on 17 potential trouble spots such as brakes, transmission, etc. Hyundai hybrids scored more reliable than average. Midsize Sedan hybrids, like the 2023 Hyundai Sonata Hybrid and Elantra are a good balance of cost, comfort and efficiency as mentioned in Consumer Reports.
Hybrid SUV and Sedan
The 2023 Tucson Hybrid SUV Improved much over its previous version in many areas including technology and outshines its rivals. The 2023 Hyundai Santa Fe Hybrid is expected to be more reliable than the average new car per Consumer Reports and performed high in many areas.
Anyone who owns a Hybrid Hyundai can expect to be a happy satisfied customer for many years. Reliability ratings are positive and customers leave great reviews. All you have to do is test drive one to know how comfortable, quiet and smooth driving they are.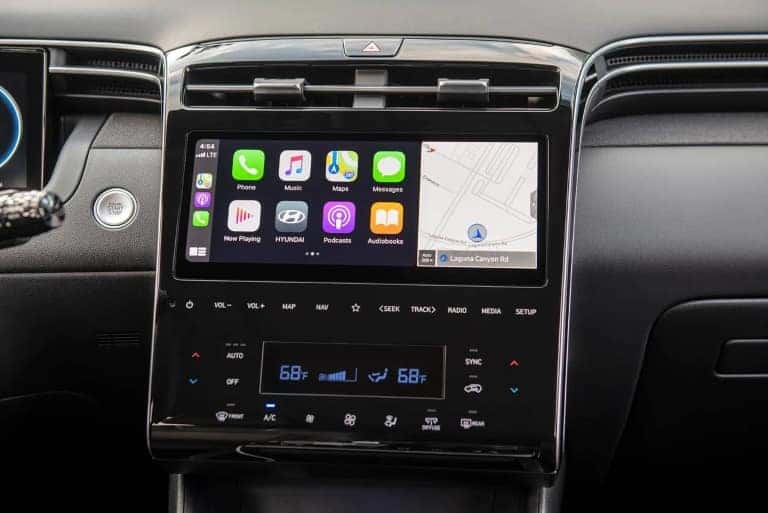 Contact Our Team at Hyundai of Mankato
If you have any questions, please don't hesitate to contact our team at Hyundai of Mankato or call us at 507-769-0351.